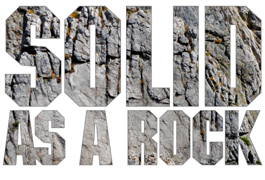 In this post I am going to share with you how to establish a rock-solid mlm business.
Building and establishing a rock-solid network marketing business is very important if you want to achieve your goals and reach success in your business.
You need to submerge yourself in a proper mlm training because it is your responsibility to educate and teach people how to build a successful mlm business.
Here's how to establish a rock-solid mlm business:
1. Selling your mlm products – selling your mlm products builds steady income.
2. Enrolling new distributors or new mlm business partners – this creates leverage and residual.
I know I sound like I'm beating a dead horse here, but I've never met anyone who sold products and sponsored people who also failed at Network Marketing.
So where do you begin first? First is retailing or selling your mlm products right away to help new distributors make their money back. Then second is enrolling people.
The basics of enrolling anyone into your business is this: producing a lead, walking through a qualification process and finally collect a decision.
This process has not changed since the beginning of multi-level marketing.
Don't fall prey to the hype that it is SO difficult to be successful in network marketing. I have a solid plan and training I send my people to to teach them everything about marketing, sales, and building a solid team.
Let's say you don't have this.
You need to know a couple of things:
-How do I produce prospects and leads? There is a bunch of ways to do this.
-How do I talk to people? I have a training on this as well: Do they have a need, pain, or desire to change their life? How much money will it take to solve this? and Finally when do they want to accomplish this by? (I know…very general.)
-How do I show my people how to be successful? Repeat the process above.
My book, "Double Your Income" outlines the basics that will help you get started on the road to making money and building a rock solid business.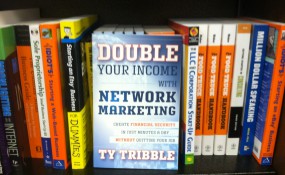 Double Your Income with Network Marketing by Ty Tribble in book stores and online now. = )