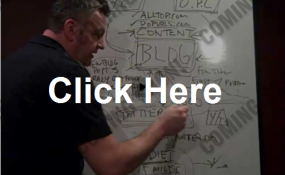 Are funded proposals still relevant in Network Marketing today?
A funded proposal is a marketing plan where you sell an inexpensive information product or a system to your target market on the front end. This is an effective strategy for your network marketing business because you are generating leads that are already interested in what you have to offer instead of pitching and convincing people to join your business.
By using the funded proposals of Mike Dillard and Ann Sieg, I generated over 40,000 leads for my business.
Ann and I also created a funded proposal called Blogging For Prospects.
Strategies change and the popularity of particular funded proposals can vary, but the basics of using quality content and an inexpensive information product to offset your advertising costs is still a very solid method of generating leads.
The importance of having a funded proposal for your network marketing business:
Online Network/Internet marketers needs a funded proposal system if they plan to build their business for long term because its a way to create fast cash which basically then means, they can now afford:
1. Infinite and limitless advertising
2. Develop unlimited prospects and qualified leads
3. Enroll and sponsor more business partners in your network marketing business
This ultimate method of obtaining a funded proposal is vital to your success because it will allow you to stay in the game financially long enough and generate enough activity to see the fruits of your labors.
So put an end on pitching and vomiting your business opportunity on the front end because other network marketers are rarely interested in hearing about that. If you want to become successful in your network marketing business, provide value to your target market, solve their needs and wants and assist them in getting closer to their goals.
Obviously most people are struggling in their network marketing business. So lead with an inexpensive "how-to" information or system that provides a solution to their pain. Always remember that people don't join business opportunities. People join people who they know, like and trust. If you can help other people solve their problems, then there's no doubt that they will be attracted to you like bees.
Inside that inexpensive "how-to" information or marketing system, position yourself as the expert and help your target market get what they want. Or simply use the product or system to begin building a relationship with your leads and prospects.
Just to reiterate that a funded proposal is crucial in your success in your network marketing business so you can attract more qualified prospects, you can then afford unlimited advertising from the immediate cash you obtain from your system which means infinite leads and unlimited business growth for your network marketing business.
So there you have it. I hope that you have learned something from this post about the importance of having a funded proposal for your network marketing business.
Got feedback? Leave a comment below and join in the discussion.
Talk soon –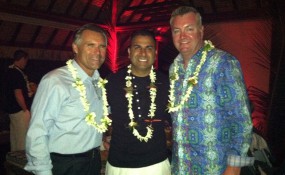 Click here to request a personal and confidential call with Ty Tribble.