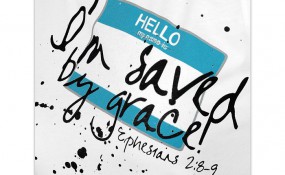 I'm going to ask you to bear with me today because this blog post is different than anything I have ever posted in my 10+ years of blogging.
I am also going to be borrowing from the wisdom of a very good friend of mine as we dig deep into this topic.
Disclaimer: I am not a pastor or bible scholar.  I am a sinner who has been forgiven through the grace of Jesus Christ.  I will probably make mistakes, but I mean well. Read on.
How Do You See God?
If You Feel Confused, Overwhelmed and Lost, that is not coming from God.
Have you ever wanted something but deep down in your heart realized that it's not right?
God is not a confusing God.  He is loving, just and kind. So when we are confused, it is likely that we are not really listening to what God is telling us, instead listening to our own selfish desires. Desires that conflict with his.
"Jesus Christ is the same yesterday and today and forever." (Hebrews 13:8)
Do you see God as a tyrannical leader or a wise father?
If you see God as harsh, you will only hear harsh things. God doesn't have harsh plans for you.  His plans are good, not evil.
"For I know the plans I have for you, declares the Lord, plans for welfare and not for evil, to give you a future and a hope." (Jeremiah 29:11)
What Does God Want For You?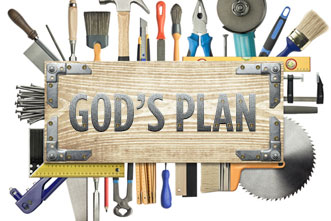 God will never want you to do something that is contrary to his word.
He will ask you to do what you can do, not what you want to do.
Look at the talents, strengths, abilities and gifts that God has given you. This will give you a hint into your future and God's plan for you.
What about your personal dreams and goals?
God wants you to plan and think about your future.
"For which of you, desiring to build a tower, does not first sit down and count the cost, whether he has enough to complete it? 29 Otherwise, when he has laid a foundation and is not able to finish, all who see it begin to mock him, 30 saying, 'This man began to build and was not able to finish.' 31 Or what king, going out to encounter another king in war, will not sit down first and deliberate whether he is able with ten thousand to meet him who comes against him with twenty thousand?" (Luke 14:28-31)
There will always be a time of training and personal development to build the talents you need to accomplish your dreams and goals. Don't despise small beginnings.
"And though your beginning was small, your latter days will be very great." (Job 8:7)
I often see people show frustration with the time it takes to achieve their goals. Yet very few of these people look at examples of people who have achieved what they are looking for. Success can take years to achieve.
"The Lord is good to those who wait for him, to the soul who seeks him." (Lamentations 3:25)
My good friend James puts it this way:
"Too many times, I hear and see individuals get so caught up in the frustration and personal development that happens in their life on the journey of success. Instead of seeing it for what it is, your apprenticeship and an opportunity to grow and learn, it is seen just as tough times and maybe something they should not be doing."
Do we sometimes miss God by doing our own thing in our personal, everyday decisions?
Yes, but God is big enough to take our bad decisions and make them good, if we allow him to work in our lives.
How Does God Speak To Us?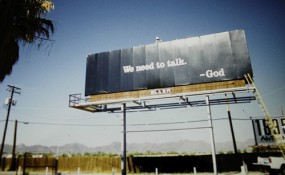 If you feel alone and as though God is not communicating with you, here are ways that God speaks to us:
God speaks to us through scripture.
"All Scripture is breathed out by God and profitable for teaching, for reproof, for correction, and for training in righteousness," (2 Timothy 3:16)
God speaks through nature and his own creation.
You can observe how an ant has the strength to store up food for the winter. Think about the things that God provides for our enjoyment.  The taste of a freshly picked apple, the smell of spring flowers and the sound of music that touches your soul.
"For his invisible attributes, namely, his eternal power and divine nature, have been clearly perceived, ever since the creation of the world, in the things that have been made. So they are without excuse." (Romans 1:20)
God speaks through other believers.
God uses teachers, friends, pastors and even family to communicate his will with us.
"But the wisdom from above is first pure, then peaceable, gentle, open to reason, full of mercy and good fruits, impartial and sincere."  (James 3:17)
God also communicates through prayer, silence and solitude and through the Holy Spirit
There have been many opportunities offered to me and many of them seem so attractive.  But when I really pray and think deeply, I know that I am called to a higher purpose. No matter how shiny and attractive an offer may be, it's God's will I am meant to follow.
The following is posted with my friend James Hannan's permission. I feel like God was really speaking through him, so I want you to read what he wrote:
Have you been praying "God, give me more money"?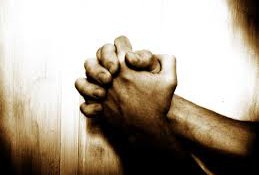 This is such a funny thing to pray for, but I think at one time in our lives, I believe we have all prayed that prayer.
But in all my time as a christian, now over 20 years, I have never seen God open heaven and give me more money. Yes I have had people be generous and give me some, however this is not the norm. What I have seen over and over again though is "Opportunity to  make more money".
When we pray, we must understand that God is interested in developing us as people and to make us the people He needs us to be, we need to grow.
One of the most interesting ways I have seen Him develop people is in the area of personal finances.
Having an increase in our income or more money in our bank account is actually  a gift given to us, but it is a gift that we must be able to show that we can handle, otherwise it will be taken away from us. I am not sure that God takes it away, or the world does by lack of judgement on what to do with the increase.
Many people end up receiving an increase only to use it all on worldly things that have no long-term value. Many get further and further into debt, rather than using their increase to get out of debt and the bondage that it brings.
Kasey (my wife) and I don't like debt at all. We believe that we all need to do whatever it takes to remove it from our lives and live in the freedom that comes from not being bound to a corporation or an individual because money is owed. Unfortunately not everyone understands this, and so they are continually living off their credit cards or borrowing money. It becomes a never-ending merry-go-round.
So if we understand that increase if a gift from God then we should also understand Luke 12: 48 – "… to he who is given much, much is expected…" When God gives to you, He is expecting you to be wise with what He has given you, and starting a business and receiving a small income is the start of that wisdom of being able to handle much. Do you spend you little bit on more alcohol or partying or do you save some of it, making sure you are putting money away for a rainy day or a plan for the future? Do you save some for marketing, or do you spend it all on that "sparkly object" you just had to have?
 What about warnings for the future?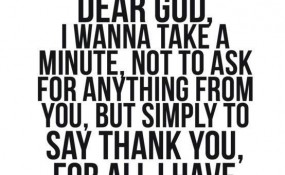 I wonder how many times God has warned you about something coming for your future and suggested to you to make a change, but because of stubbornness, closed mind or heart or just not asking Him, you have missed His voice and so have had to go through the trouble He warned you about.
I remember just before I started to really build our business, I started to see that the company I was working for was having some real trouble, I knew I had to do something, so I went into 3 days of prayer and fasting. I got on my hands and knees before God, gave up food with the full intent to hear from Him and get His direction.
What I received was not what I expected, I received a rebuke in a gently way. He said to me that He gave me the way out of the problem we were facing 3 years previously and hadn't done a thing with it.
He had given me an opportunity…is He giving you one, this maybe why you are asking, What does God want me to do?
So I took that opportunity, stopped praying for more money and just started to thank God for the increase and people he was bringing me. and within 24 months, our lives were totally transformed. We have an international business, leaders all over the world and freedom that most people only ever dream about, but if I didn't listen to God, things would may have been totally different.
So take a moment to ask yourself these questions that may help you understand what does God want you to do…
"Is God speaking to you right now about a business, an opportunity etc
Has something come across your path that would not normally happen?
Have you had a desire to work from home or yourself for a long time but never done it?
Theses are all clues that God maybe speaking to you (Can I say that God IS speaking to you?) about making a change and stepping out onto the water.
You may think your job is secure at the moment, you may believe that your comfortable or that you have enough… but what if God is saying "Hey, I am putting this in front of you now so that you can make some extra money so that when something happens, you won't have as much pain…" you see, doing something else, like running a business from home in your part-time, does not have to be all-consuming. It is not that hard to build something that will give you an extra $1000 – $2000 per month. the thing to realise is that if your financial situation does change for the worse, then this little extra that is coming in, could be the difference between you being able to pay the bills or going bankrupt.
I know this is a hard thing to come to terms with, but it is reality.
For many people, they don't move because of fear, but for others it is because of laziness. They can see the storm on the horizon, and instead of getting under cover, building shelter or even going to harvest, they roll over and go to sleep. (Pro 24:23 tells you what happens in those scenarios).
Answers. What Does God Want Me To Do?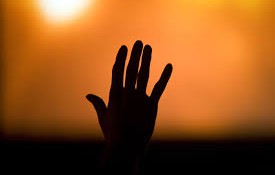 He wants you to prosper and be in good health just like your soul prospers… (3 John 1:2)
He doesn't want you sitting still, becoming fat on yesterdays activity. He wants you moving in Him, listening to His beautiful voice and becoming better.
He wants to open heavens door for you.
Being in fear, complacency or laziness does not serve God or you. However walking in faith, joy and having a hope for the future brings joy to His heart.
Please leave a comment below and let's have a talk about this…