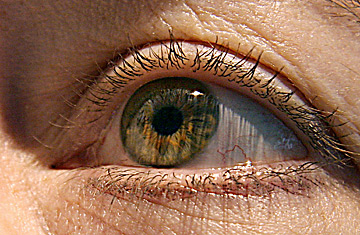 I'm pretty sure I didn't make up the term "advertising blindness" but I honestly don't remember who I heard it from, so maybe I'll just claim it.
(A quick search of the Google showed many results so…there you go…wasn't me.)
Anyways, enough with the trivia and on with the meaty goodness of this email.
If you ever searched the Internet in a desperate attempt to "figure this junk out" only to find yourself bumping up against the same 3 or 4 of the same looking ads and pages from just a small handful of leaders, you will understand exactly what I mean by ad blindness.
After the 3rd or 4th time seeing the same ad or page, you pretty much become blind to it.
I mean seriously, I bet there are hundreds of you who could do a better Jonathan Budd, Ann Sieg or David Wood better than they can.
And those boys and the lovely and talented Ann are some of the best marketers in the industry.  If you are getting weary watching the best marketers in the industry over and over again, imagine what it would be like if you blasted yourself out there for a couple of weeks.
There is a reason why people have jumped from one system to another…from Renegade to MLSP to Magnetic to iLead System, back to MLSP and so on…
Part of the reason is that people simply do not follow instructions very well (sorry it's true).
I have used MLSP, Magnetic, Renegade and (for garsh sakes) I am the founder of iLead System and I created leads using all of them.
If I had a dime for every time I heard that MLSP and iLead System are "too complicated", well it would be a lot of dimes.
Truth is, most of the time people don't give themselves enough credit for how smart they really are and give up too early.
But when I hear the same thing over and over again, I decided to stop writing these people off and do something about it.
Keeping it really simple is the mantra behind my launch of "The Factory".
The other reason I launched "The Factory" is to keep things Fresh…it's the reason we launch a new training by a respected leader along with a lead pulling capture page every two weeks.
When you are promoting a fresh new piece of content from a leader in Internet Marketing, Network Marketing, Best Selling Authors, Finance Experts, etc. you will cut way down on ad blindness, giving you a far greater chance at creating new leads on a regular basis.
You can watch the (under 5 minute) video that explains more here:
http://www.mlmlabs.com/products/the-factory/
Talk Soon –
Ty Tribble
Founder of "The Factory"