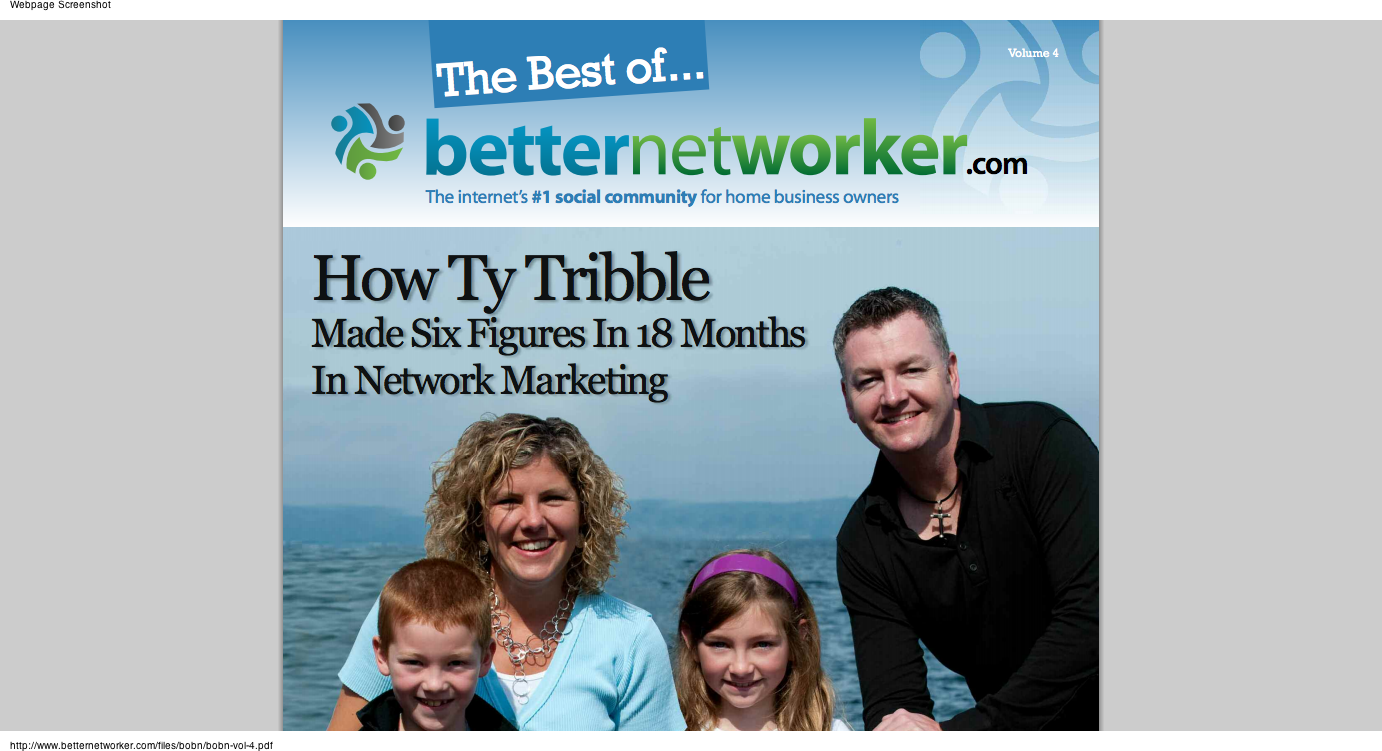 Most people don't need to be told the problem, but I am going to say it anyways…
The Problem: Folks don't know where to start when it comes to marketing their business online.
Before I offer you a solution, I wanted to share a little something personal with you.
A couple of months ago, I decided that I would focus on doing things that I really love doing and one of those things has to do with setting up marketing funnels that create leads, develop relationships, build trust and foster long term business.
I really enjoy this stuff. = )
So here's the deal...I want to help you:
Develop Online Traffic Through A Social Media Strategy
Capture That Traffic
Build A Relationship With Your List
Make Money With Offers/Products and Sponsoring
And here's how we do it:
Create A Traffic Blueprint For Your Business that includes Facebook, YouTube, Twitter, Pinterest and Pay Per Click (PPC Optional)
Build Out A Professional Blog with Lead Capture
Set Up An Email Autoresponder and Write Powerful Email Messages That Build Trust and Leadership
Craft A Money Making Offer/Product To Sell To The List
Develop On Ongoing Strategy To Upgrade List Members To Personal Partners In Your Primary Business
The strategy I am prepared to show you and help you build has helped me create over 40,000 leads online and a 7-figure business.
A couple of important notes:
This is not for everyone.
I am not looking to do this with a ton of people. (just a couple)
You should not even think about this if you are strapped for money.
I won't be holding your hand or begging you to call me.  We will have a weekly call for at least 5 weeks and it's your job to be on it.
This is what you get:
5 Weeks of Coaching/Training and Mentoring with me (1-2 hours each week) (value $2.500)
A complete drawn out (detailed) social media blueprint with specific daily activities (value $147)
A Professional WordPress Blog Designed For Marketing (value $397)
5 Autoresponder Emails Written On Your Behalf (value $625)
Developing a money making offer/product including Marketing Funnel, Lead Capture, Autoresponder and Sales Page (value $5,000+)
If you are ready to take the next step and learn how the "big kids" are regularly withdrawing money from the Internet like it was their own virtual cash machine, here is a link to grab your spot now:
http://tytribble.com/marketingfunnel (this link takes you straight to my secure shopping cart)
If you would more details, simply respond back with your questions.
Here is a link to the 4 monthly payments of $299 plan (secure shopping cart):
http://tytribble.com/marketingfunnel/payments
Talk soon –
Ty Tribble