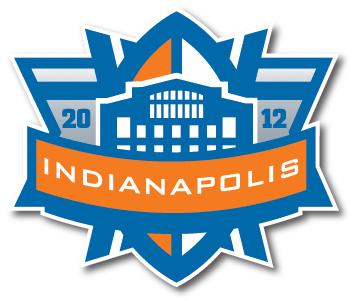 I told you there was a theme to the emails I have been getting and I am ready to share that with you, but first I wanted to fill you in on something that I thought was pretty darn interesting.
74% of Super Bowl viewers age 18 to 34 interacted with their mobile device (phone, iPad, etc).
Nearly 60% of all viewers had some sort of mobile device interaction whether it be a text to a friend, looking up a stat or "Googling" a song.
Or if you came to my Super Bowl party, I could have told you the song was "She Sells Sanctuary" by The Cult mashed up with something by Flo Rida.
Yes, I am a freak of nature when it comes to music of the 80's and 90's. = )
The big question, (yes, bigger than The Cult) is "What does this whole mobile thing mean?"
Well, I don't have time to get into everything but let's list a couple of things to think about:
Apps will overtake Software in the near future. What this means exactly?  I have no idea, but I suspect that having an app for business will be a good idea in the future.
Mobile Search is exploding. I actually created a product not long ago that is designed to take full advantage of mobile and local search on Google.  It's like a "back door" to Google's first page.
You can check out my Google Back Door Blueprints here if you are interested in learning more about Mobile Search and how to land your business on page #1 of Google:
Now, (I beg you) please don't freak out and think that you need to go buy an iPad and develop an app. You don't.
Let's take Baby Steps, OK.
But, there is no reason why you can't land your business on Google page # 1, I did it for my business and also for my son's baseball coach as a test to see if I could do it for any business, my blueprints lay this out and it's a pretty simple process.
Alright, on to the emails I have been getting.
There are two main themes that I am getting in these emails when I ask about "your biggest struggle".
Can you guess what they are?
Talk soon –
Ty Tribble
http://www.ProsperityFactory.com
P.S. There is a winner in the "canned ham" competition for the number one way to make money online.  The only problem is the winner is Jewish and doesn't eat ham.  Oh, the irony.  I was even going to sign the canned ham and take a picture of it for you.  The nice woman ask that I donate the canned ham and I am delighted to do it.  I will go shopping and take a picture of the canned ham and some other groceries that I pick up to donate to the food bank on behalf of our winner.
Anyways, congrats goes to Sandy Abrams for being our first ever Ty Tribble's Tips Canned Ham Winner!
Does anyone know if it is possible to ship a knish? = )