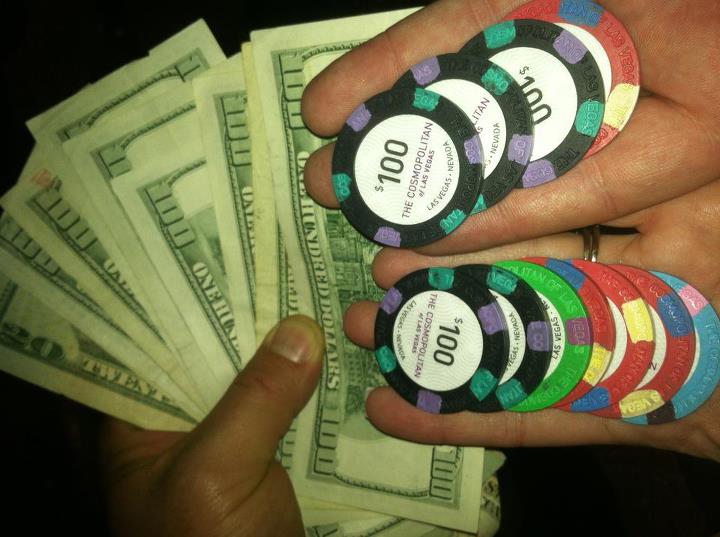 I will tell you who I met and show you a picture in a second but first…
They like to say "What happens in Vegas, stays in Vegas" but I think it's gonna be more like "What happens in Vegas get's posted on Facebook, my blog and sent out to my subscribers." = )
For those of you who don't know, the No Excuses III Summit is taking place this weekend and there are some amazing speakers in the line up.
Leaders like Ray Higdon, Mark Hoverson, Ann Sieg, Russell Brunson, Todd Falcone, Jonathon Budd, Tim Sales and lots more.
And I am speaking on a panel that will feature 6 "experts" and up for grabs is $1,000 in cash for the "expert of experts"…and a sweet crown so I hear…I'm just hoping I don't have to wear a tierra.
So last night, the shenanigans began shortly after I took this pic from my hotel suite at the Cosmopolitan:
After taking the picture, I met up with Todd Falcone and  we were drinking soda in one of the Casino bars, when who walks in?
None other that the really fat, dumb guy from Pawn Stars, Chumlee: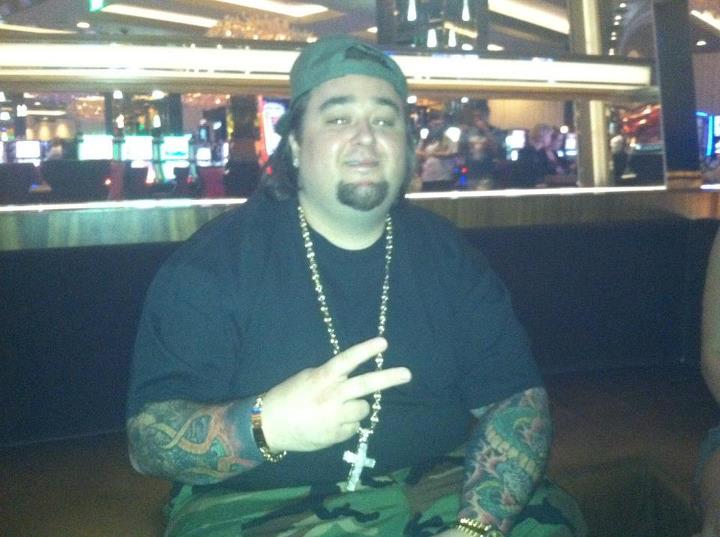 Chumlee seems like a luvable idiot on Pawn Stars, but he was actually completely full of himself. He wouldn't take a picture with anyone, so I had to just not take no for an answer to get the picture for my daughter (so that she would believe me!).
After the Chumlee incident, we met up with about 20 marketers in the Sushi Bar. Mark Hoverson, Brian Finale (of MLSP), Bill and Michelle Pescosolido and none other than Jason Better himself…that little cartoon guy.  He has a really big head. I will see if I can get him on camera before the weekend is over.
We will be having a bunch of these leaders on future calls at The Factory.
Next, Bill, Michelle Todd and I headed over to the craps table and KILLED IT!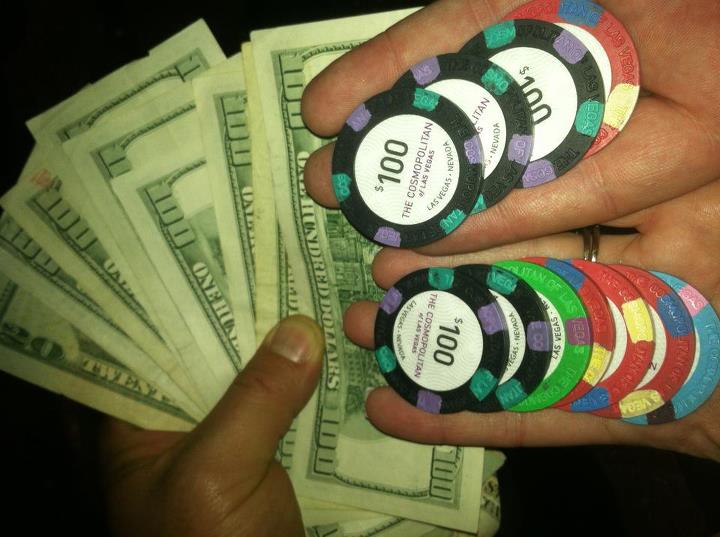 That's Falcone with the wad of cash…he was a little anxious when it came to cashing in with the window. I'm the one with the 3 black chips and Michelle has 2 black chips.
I'm looking forward to tonight's speakers. I will try to do some live blogging from the event on my iPad, we'll see how it goes.
If you would like to watch event live from home via the live streaming broadcast, here is a link for you.